Restaurants are fine and dandy but if you are craving the real deal, nothing beats street food. While many places offer street food, the best countries in the world for street food need to offer variety, authenticity, atmosphere, killer deals and most of all unique flavors. Check out a few of my favorite locales for street eats:
Thailand
Often the first country that comes to mind when you think about the best street food in the world, Thailand offers delicious, affordable and sometimes seemingly bizarre eats. What set Thailand apart is the accessibility of their street foods. Cooking on the streets is a way of life in Thailand, this nation is proud of their food and wants to share it with everyone. Whether you are on a busy Bangkok street or a small mountain village you will likely smell something delicious on a grill. The variety of food is overwhelming as is the setting. Ranging from bbq'd pork on a stick with a bag of sticky rice on the go to a plastic table set up with a menu full of hundreds of Thai dishes;  you will never run out of options. While I encourage you to branch out and try anything you can get your hands on, a few of my favorites are Hoy Tod (fried mussel and squid omelette,)  Som Tum Thai (green papaya salad with shrimp,) banana and egg roti (fresh grilled pancake,) and pretty much any kind of soup you can find. So if you are Thailand, stick to the streets for the good eats.  If you are not in Thailand maybe you should start looking for tickets…

Mexico


Mexico's street food has gone global and there is hardly a place on earth you cannot find a taco anymore. Remember this diverse tropical country has much more than tacos (though they are incredibly tasty) to offer.  As one of the best countries for street food, Mexican offers street food that is affordable, abundant, fresh, and mind blowingly delicious. If you find yourself  in Mexico make sure and get your fill of tamales. These savory treats come in countless varieties but always consistent of maze, a filling (usually meat or cheese,) wrapped in either a corn husk (in the north) or a banana leave (in the south.) Grab a fork and maybe a touch of home made hot sauce and unwrap one of these bad boys and you will be hooked. Another world class Mexican street food is Al Pastor, pork cooked vertically over an open flame and seasoned with an interesting middle eastern history . Al pastor is incredible in tacos but my favorite is on a torta (a Mexican sandwich.) Feeling hungry? What are you waiting for?

Turkey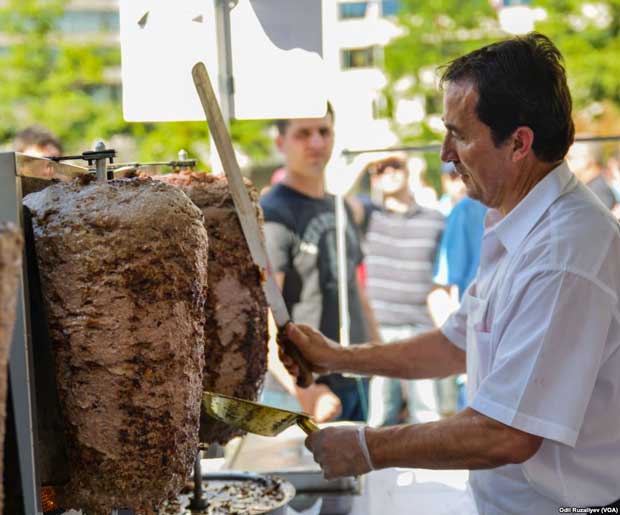 The likely inventors of cooking meat on a vertical spit, Turkey is home to one of the world's oldest street food scenes. The Turkish döner kebab may be one of their best know exports and they are at their finest in their native land. Equally famous is turkish coffee and there is no better way to start the day than with a cup of strong turkish coffee while watching the sunrise of the Bosphorus Sea. Also, if you are feeling adventurers try "kokoreç." Spicy goat intestine cooked over an open flame and served in bread. If your tastes are a little tamer go for some dondurma, gummy Turkish ice cream made with local mastic.
While many countries have good street food, few can compete with these. Whether your reason to travel is to eat or you find yourself in one of these, remember to ditch the hotel restaurant, save some money and get ready to be blown away by new bold flavors. Perhaps you will like the food so much so much you may consider moving to one.