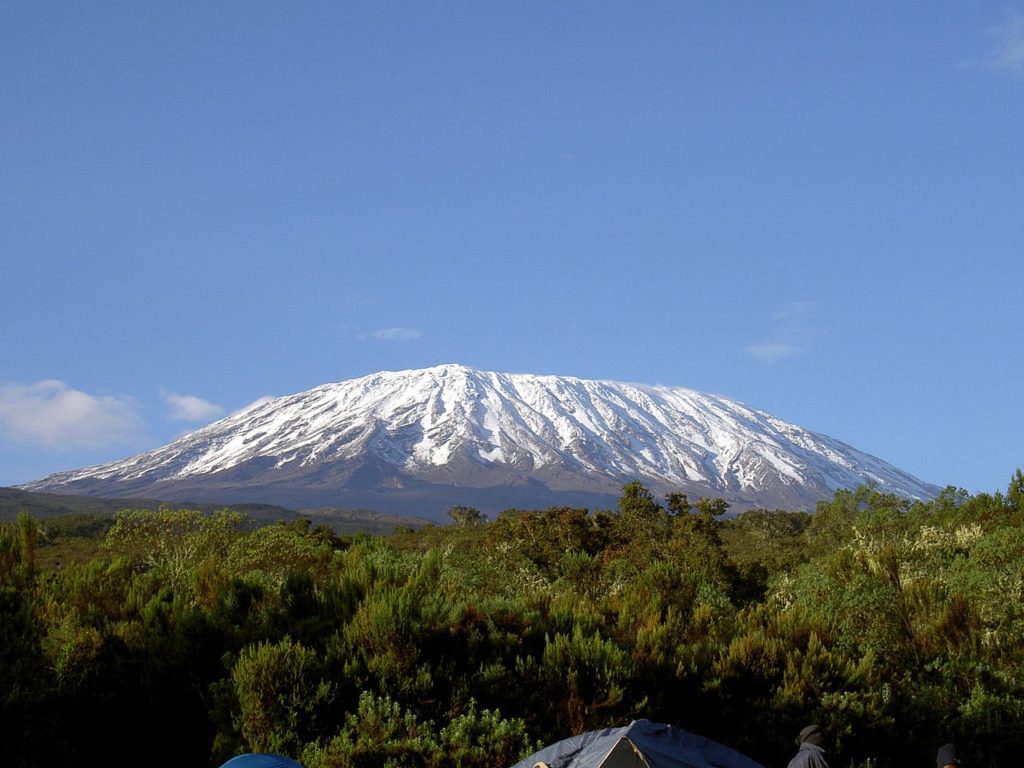 There are many types of vacations that can be rewarding and memorable. Visiting one of the great cities of the world can give you access to amazing cultural sites and an urban experience that can be create lasting memories. There are many beach destinations to visit that offer relaxation and calm and a chance to lose yourself in the sun and fun.
But if you want to connect with the full beauty and majesty of our planet in a truly unique way, you need to find a mountain to climb. There is simply no better way to see the world and understand its glory. Not all mountains are created equal however. Some stand out more than others and represent the world in all its grandeur. Kilimanjaro is a special type of mountain and many take the trek each year to climb it and experience a once in a lifetime adventure.
Mt. Kilimanjaro, Tanzania
In the northeast of Tanzania sits Kilimanjaro, the tallest mountain in Africa and one of the tallest in the world. It is called the Roof of Africa and is one of the seven summits which is the seven tallest mountains on each continent.
Unlike most of those mountains, Kilimanjaro is free-standing, sitting alone on the Tanzanian savannah like a silent cat. The mountain can be seen from most of Tanzania and large portions of Kenya as well, making it the most prominent natural feature of both countries.  Kilimanjaro boasts three cones; Shira, Kibo and Mawenzi. Each is classified as dormant but not extinct, while its highest peak is UHURU which stands at 19341 feet or 5,985 meters.
Climbing Kilimanjaro
Climbing to the peak of Kilimanjaro is one of Africa's most popular tourist attractions. The mountain is significantly easier to climb than many other tall mountains particularly Everest, and also much less dangerous. Climbs will take between 5 and 9 days depending on the route chosen and they are well traveled with less snow for some of the year, and many areas to rest.
Routes range from Marangu which is a faster climb, but climbers can have acclimation issues because of the steep ascent. In fact, more than 15% of climbers cannot complete this climb. The Lemosho route takes 8 days and has at 95% the highest success rate. It is also much more scenic than Marangu. There are other routes that can be taken including Machame, which is a 7 days route and is the most scenic and popular among tourists.
There are lodges in the area that can house groups and even set up a safaris for tourists. These places are all-inclusive and offer meals and other activities. Visitors interested in climbing Kilimanjaro can hire a professional guide company that will take them up the mountain alone or as part of a group. Choose a reputable company and they will ensure a safe climb.
From the peak of Kilimanjaro it is said that it looks like you are standing on top of the world.