The time is coming to start to look towards the summer and make the plans for, arguably, the best time of the year – your summer vacation. With so many fantastic destinations offering true luxury and style, there are countless world-class European cities that can provide you with the getaway of your dreams.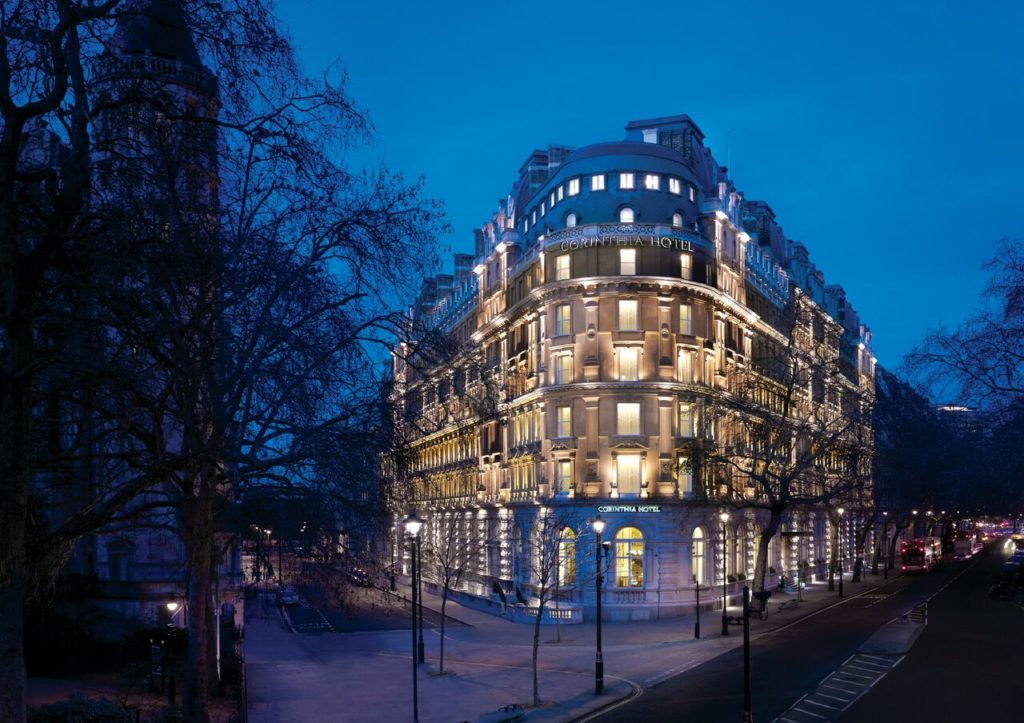 However, if you're worried about the expenses of ensuring a five* holiday then you are not alone! As the world continues to go through a period of austerity, many feel like they don't have enough disposable income to afford the ideal vacation.
Fortunately, you only have to know where to look to find great offers on some first-rate hotels around the world. Currently, the Corinthia group is running a jaw-dropping sale – here's how you can save!
Corinthia Hotels are a family-run business based in Malta. From their sleepy little home country, they have expanded into a worldwide accommodation empire! Now they offer high-class experiences in some of the greatest cities in Europe and beyond.
The group provides expert training for all staff members, creating a service that enhances your stay without overpowering it. This means guest are assured a truly exclusive experience, with all the benefits of staying in a hotel while still being afforded the privacy and independence that all travelers deserve.
Every year, Corinthia hotels run a gigantic sale that means visitors can save significantly on an unforgettable vacation experience. All you have to do it go to their website – corinthia.com – to start your journey to unmatchable savings.
Once you've familiarized yourself with Corinthia, your next step is to choose your vacation destination. While the sale is only applicable a portion of the Corinthia hotels, there are still a whole host of world-class cities to chose from. Base your choice on the location itself, or even by the facilities on offer in your accommodation.
Guests can opt for discounted stays in the following locations: Lisbon, Malta, Prague, Budapest, St. Petersburg and London. However, it's important to note that different reductions apply for different venues – details available further on. 
For lovers of city breaks, each of these destinations offers unique history, culture and cuisine. The hotels' location within each city provides the ideal base for exploring and lapping up the local charm. However, if you're looking for a beach break or some serious rest & relaxation, each of the establishments in Malta can fulfill these requirements in luxurious style.
Once you've planned your trip and decided on your holiday of a lifetime, there are a few housekeeping elements to ensure you definitely receive the deal. Incredibly, the sale applies to all holidays booked before the 30th of December 2017. This fantastic opportunity means that you can save on winter getaways, romantic weekends away or public holiday excursions, as well as receiving discounts for your summer vacation.
However, it's important to note that you must book your holiday before the 28th February 2017 to ensure that you benefit from the deal. If you miss this deadline then you will be charged full price for your room.
As long as these simple conditions are met, then you are free to receive up to half-off on your 2017 travels.
Now for the important bit: here are the incredible discounts you can receive by following this process.
50% off all vacations in Lisbon, Prague, Budapest, St. Petersburg and the two Corinthia Hotels in Malta.
30% off bookings at the exclusive London flagship Corinthia.
Complimentary room upgrades.
The opportunity to prolong your stay.
Discounts on restaurants and bars within the hotels.
You can find individual pricings for each location on the Corinthia website.
So, don't spend an arm and a leg this summer in order to ensure your ideal getaway. By simply following these steps you can guarantee incredible savings at one of the most notable hotel chains of Europe, and make your 2017 vacation an experience to remember!