Is one of your 2016 New Year's resolutions to travel more? If it isn't, it should be. With the planet being more accessible than ever before and locations changing rapidly, there is plenty of motivation to get out there and explore. While some places never go out of style, here are some of the top destinations for 2016.
Cuba
For decades this unique Caribbean island has been the forbidden fruit for American travelers due to a travel embargo. Due to a recent shift in policy  it was announced in December that commercial flights from the U.S. to Cuba will resume in 2016. Canadians have been vacationing to Cuba for years so there is plenty of  tourist infrastructure already in place. The possibilities for vacation ideas in Cuba are endless but be sure to spend plenty of time on their beautiful beaches; exploring Havana is also a must. This city was considered the most beautiful in the world in the first half of the 20th century and the majority of that beauty is still intact, it has been added to UNESCO's list of world heritage sites. Save plenty of energy because Havana's nightlife is not to be missed. Of course don't forget to enjoy a rum cocktail and a fine cigar, when in Rome!
Vietnam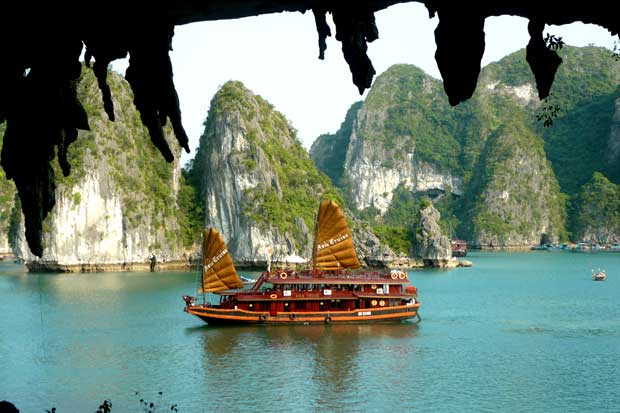 Over the last decade western tourists have been flocking to Vietnam for their breathtaking scenery, jungle beaches, fascinating history, and out of this world food. Again there is no lack of sites to see in Vietnam, including another UNESCO world heritage site for its historic architecture, Hoi An. No trip to Vietnam would be complete without visiting Ha Long Bay, its otherworldly limestone cliffs and emerald blue waters will make for the perfect jealously inspiring Christmas card photo. If you tire of white sand beaches or jungle mountains, Ho Chi Minh City is the cure. This city offers all the latest 21st century comforts as well as one of the word's top street food scenes. So whether you want to feel the sand between your toes on a pristine beach or enjoy the best cup of coffee you've ever had while watching motorcycles weave between traffic; Vietnam is definitely one of the top destinations for 2016.
Argentina
Though it is a bit of a cliché to say, "this country offers it all" this saying is perhaps most applicable to Argentina. This massive South American county offers travelers the chance to explore rainforest jungles in the northeast, the famous gaucho (Argentine cowboys) plains of the central region, the awe inspiring Andes mountains, the long wavy beaches of the Atlantic coast, and the frigid penguin refuges of Patagonia. And don't forget the capital city of Buenos Aires, famous for its cultural sophistication, enticing tango music, and vibrant architecture. So you better sip plenty of yerba mate tea to make sure you don't miss any of it.
I hope one of these top destinations for 2016 inspired you to pack your suitcase and get out there and explore. Don't forgot to take plenty of photos!