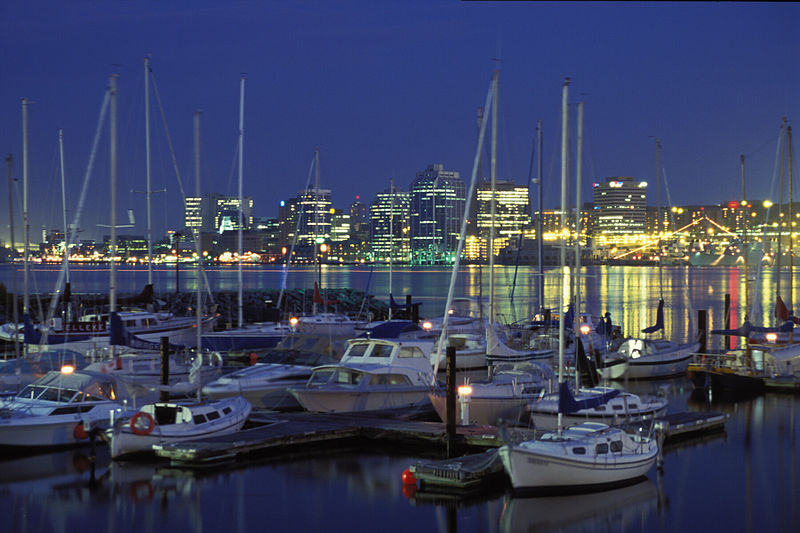 Unlike its west coast counterpart, Halifax doesn't garner the same amount of attention Vancouver gets. Perhaps this is for the best, as it has kept this city a friendly place.
Despite being a small city in Canada, there is much to see and do here. In this article, we'll go over a few things you can plan an itinerary around.
1) Tour the Halifax Citadel
Sitting on an elevated hill above Halifax's downtown core is the Halifax Citadel. Around since the founding of the city 268 years ago, it solidified Britain's hold on this part of Nova Scotia prior to the outbreak of the Seven Year's War.
To this day, city ordinances decree that a clear view of the harbor must be maintained from the fortress, explaining the weird gap in development halfway through the Central Business District.
Within the grounds, you'll find ramparts, moats, cannon, and period soldiers who act as if you had teleported back to the mid-18th century.
Be sure to turn up in time for Noon, as it is at this time a 21-gun salute is shot off, just as it has been done for generations.
2) Explore the Historic Properties
After getting your fill of military history, head down to the waterfront to check out the Historic Properties.
Consisting of wooden warehouses built during the Napoleonic Era, they provisioned privateers with the supplies they needed before they put out to sea during the War of 1812. They also provided storage space for goods pillaged from American merchant ships, which were then auctioned off for profit.
Today, ten of the buildings have been restored back to the state they were in their heyday, but the surrounding area has plenty of other attractions to hold your attention.
From Theodore Tugboat to the Maritime Museum of the Atlantic, there are many ways to spend a day on Halifax's waterfront.
Another attraction worth mentioning: Casino Nova Scotia. Home to some of the best table games and poker room in Atlantic Canada, this gaming palace attracts action junkies from across Atlantic Canada.
If you haven't set foot in a casino in a while, get back up to speed on how the games work by playing on a site like http://www.canadacasino.net.
When you have gotten your mojo back, hit the real world tables and take those Bluenosers for everything they've got!
3) Find a book and chill at the Central Library
Going to the library is a tourist attraction? It is now, as Halifax recently built an uber-modern replacement for its aging facility in the early 2010s.
It has been attracting attention from around the world for its cutting-edge design, so even if you have no intention of spending a day reading, go check out its interior for an hour. We guarantee you'll come away from it with a bunch of amazing pictures!
4) Go for a walk around Point Pleasant Park
Want to enjoy the great outdoors within city limits? While the Public Gardens are nice, there is plenty more room for your kids and the dog at Point Pleasant Park. It has many forested trails, which travel along the shores of the Northwest Arm and Halifax Harbor.
Keep an eye out for the Martello Tower, another fortification constructed by the British installed to make Halifax a nearly impenetrable base of operations.
You'll note many weird clearings during your visit – these are scars left over from Hurricane Juan, a Category 3 hurricane which knocked down 75% of the trees in the park in 2003.
More trees were planted than were destroyed shortly after, but the recovery process continues.
Photo courtesy Thorfinn on Wikimedia Commons