Australia, home to the Great Barrier Reef, snakes of all sorts, deserts, surprising forests and the famous Australian accent. In addition, you'll also find some great cities to explore. Perhaps one of the most popular choices, Perth offers visitors a vibrant food scene, sandy beaches and a fantastic art scene. Below are just some of the reasons why you should spend a few days in Perth during your next trip to Western Australia.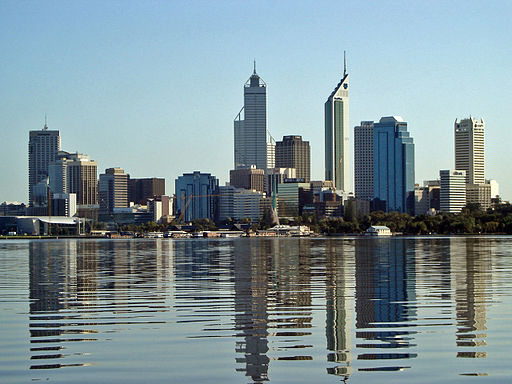 A great food scene
If you're a self confessed foodie who lives to try new dishes from around the world, you'll definitely have fun sampling the favors that help to make Perth great. With a thriving coffee scene that's only matched by its bars, you'll find a rather large assortment of drinks to try from sun up to sun down. Looking for a great cocktail bar? Make sure to stop by Gramercy Bar and Kitchen for fun cocktails, delicious snacks and even a full dinner. If you're looking to eat your way through the day, you'll find everything from sit down fine dining to roving street trucks.
A beautiful coastline
Not only will you find beautiful sandy beaches to spend a few hours at, but a grand amount ocean activities that are sure to create lifetime memories. Ever been on a jetski before? Or what about a catamaran? These two activities can be enjoyed alongside kayaking with seals, swimming with dolphins, speedboat tours and even a skydiving adventure overlooking the coast and city of Perth.
A thriving art community
If you love museums, galleries and art walks, you'll find plenty of them here in Perth. In fact, if you are indeed planning a few days in Perth, you'll want to make a list of what events and galleries to attend as you'll find several different ones to choose from throughout the entire year. As far as what types of art are shown, you'll find yourself gazing at both modern pieces and those stemming from Australia's Aboriginal communities, which help to showcase Australia's rich history.
Green golf courses at every turn
As golf is an internationally loved and adored sport, you'll find golf fans around the planet, many of which love to add a great day on the course into their travel itinerary. If you feel the same, you'll find a large assortment of golf courses offering both short and longer games around the city of Perth. As some of these courses are located at country clubs, you'll find yourself privy to a swimming pool, lounge and other great amenities as well. Just keep your eye out as you might spot a member of the rich and famous club.
Whether you're spending a few days in Perth to explore her coastline or to enjoy some fun food experiences, you'll find exactly what you're looking for in this city by the sea. If you plan on spending more than a few days and instead plan to spend a few months in the area or in Australia in general, you'll want to make you've got all of your home affairs in order, first.