Thanks to swimming pools, you can swim pretty much anywhere nowadays but that does not mean all swimming spots are created equal. Here a few of the best places to swim in the world.
Yucatan, Mexico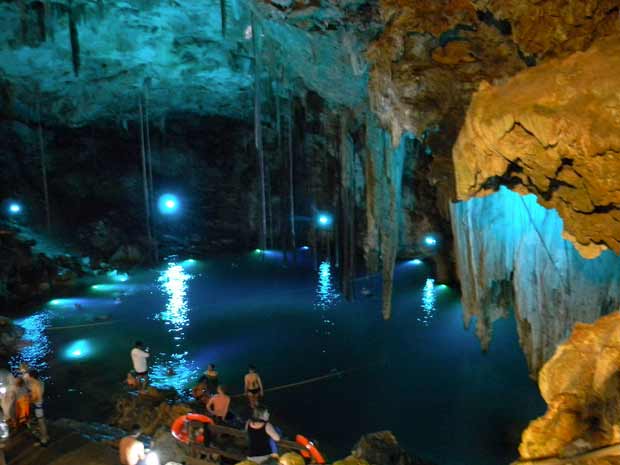 While most visit Mexico's Yucatan for Cancun's party scene and gorgeous pacific side beaches, some of the world's best swimming can be found in it's freshwater cenotes.  The Yucatan is home to one of the world's largest under ground water tunnel systems.  These under ground lakes are rich with stalagmites, stalactites, fish, and bats. There are hundreds of access points and they are all connecting (though fully exploring would require scuba gear.) You can easily rent a snorkel and you will be quickly blown away by the depth and size of these fresh water gems. The sheer size and one of kind surroundings make Mexico's cenote's one of the best best places to swim in the world, especially if you don't like waves.
Bahamas
This scenic Caribbean island is a hotbed for sun seekers and beach bums. It is also features gorgeous pink sand beaches. These beaches look like something out of a painting but they actually get their color from tiny pieces of coral mixed with the sand. Whether you are swimming in the neon blue surf while staring at the pink beach, or laying on this idyllic beach looking into the surf you will be treated a once in a lifetime sensory experience.
Grindivik, Iceland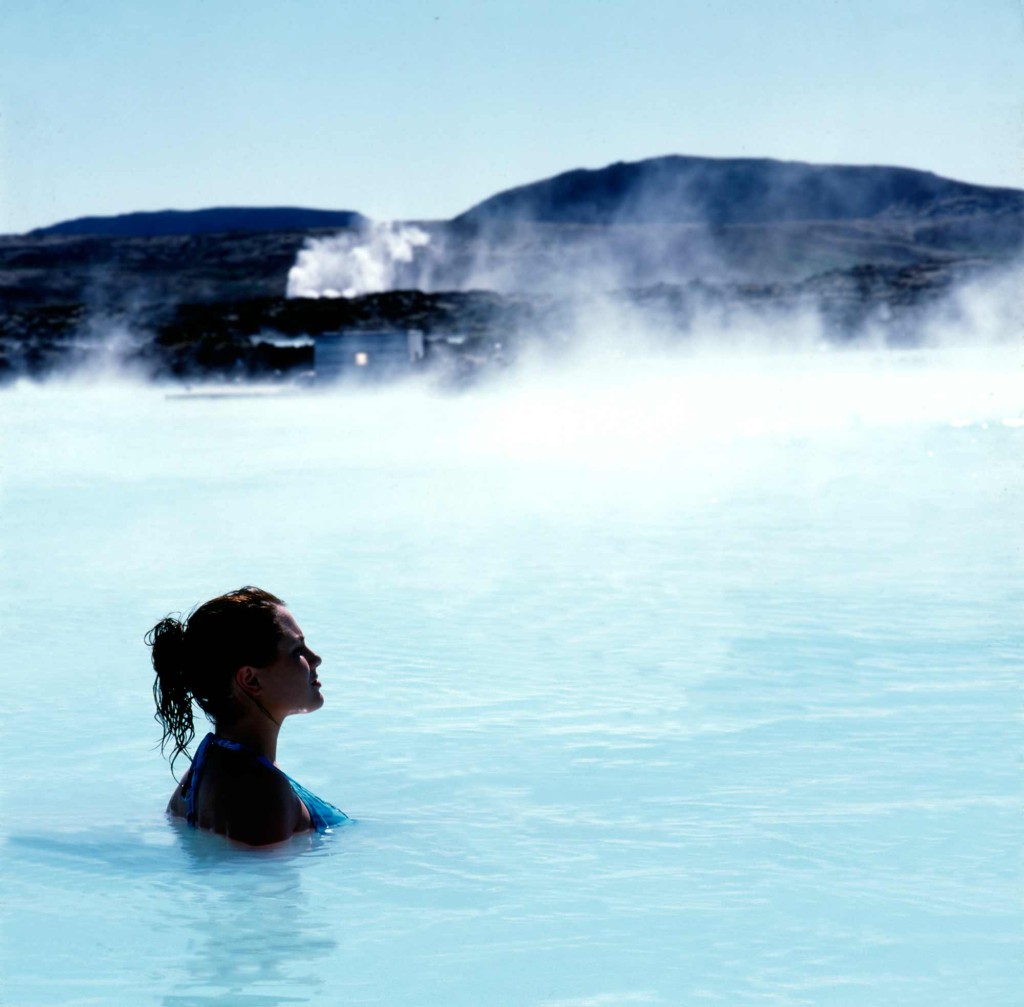 We can't only talk about tropical swimming destinations. Some of the greatest places to swim in the world combine an icy environment with warm water. In Grindivik, Iceland a natural pool known as the Blue Lagoon is heated by a nearby underground lava flow. This lava flow keeps the water a constant 100 degrees fahrenheit. So even in the midst of a freezing blizzard you can stay nice and toasty in swim trunks. The water is also rich in minerals and said to cure diseases.
Victoria Falls, South Africa
While definitely the scariest place to swim in the world it's uniqueness also makes it one of the best places to swim in the world. A natural pool known as the Devil's Pool sits just meters from the edge of the one of the world's largest waterfalls, Victoria Falls, a UNESCO preserved site in South Africa. A boulder has created a safe swimming zone atop the roar of millions of gallons of water crashing down. A waterproof camera is a must for this pool, as your friends may not believe you unless you show them a photo. Waterfall selfies anyone?
So whether calm beaches and hot springs are your idea of a relaxing swim or you prefer the adventure of exploring underground water systems or swimming in the worlds most extreme pool; there are countless places to go for a dip. So start practicing your backstroke at the local gym pool, buy yourself a new swimsuit, and book a plane ticket one of the best places to swim in the world.